The Nuances of Dividing Investments in Divorce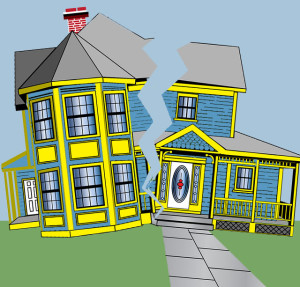 Dividing assets in divorce is not as cut and dry as it might seem, especially when it comes to retirement and investment accounts. The Wall Street Journal posted an excellent piece today titled "If Divorcing, Divide Investments with Care." Lisa Ward states three important points: know what you own, weigh dividing retirement accounts, and be diligent with follow-through and housekeeping. There are a few examples that many divorcing individuals may not be aware of, some that might even save you some serious dollars. Here are a couple:
"When dealing with taxable brokerage accounts, couples should look at each individual holding—and its cost basis. A $40,000 stake in a stock purchased for $10,000 has a value of far less than $40,000, once the tax bill on the unrealized capital gain is considered. In contrast, a $40,000 investment purchased for an initial $50,000 is effectively worth more than $40,000 because the capital loss could be used to reduce the holder's tax bill, says Jay LaMalfa, a financial planner and partner at Macro Consulting Group in Parsippany, N.J."
"Once the divorce is final, funds from an IRA can be transferred tax-free into another IRA account owned by the ex-spouse. But timing is important. If assets are transferred before the divorce decree or legal separation agreement is approved by the judge, it could be seen as a taxable distribution, subject to the 10% penalty, says Thomas Rowley, a director of retirement business strategy at Invesco Ltd.'s Invesco Consulting."
To read the full article and get more divorce advice, click here.