Shake Up Your Divorce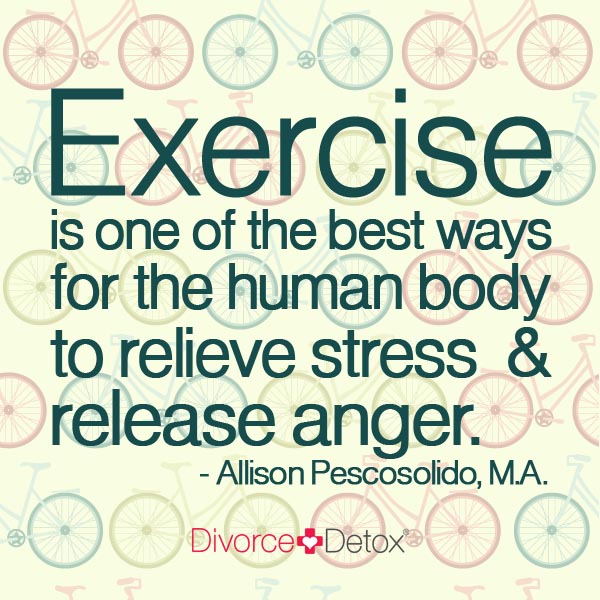 "Exercise is one of the best ways for the human body to relieve stress and release anger." – Allison Pescosolido, M.A.
Get your body moving! Exercise has two major physiological effects; first it produces happy-making chemicals such as endorphins that make you feel good, second it purges negative chemicals, the causes of stress and anxiety, from your systems. So shake things up.