Perfect Company When You're Alone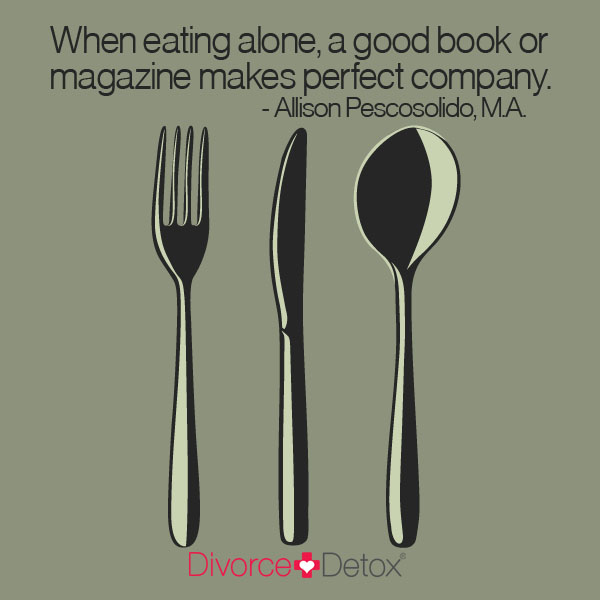 "When eating alone, a good book or magazine makes perfect company." – Allison Pescosolido, M.A.
One of the greatest gifts you can give to yourself is learning how to be alone. Make solitude a retreat so you can use your alone time to heal and grow.