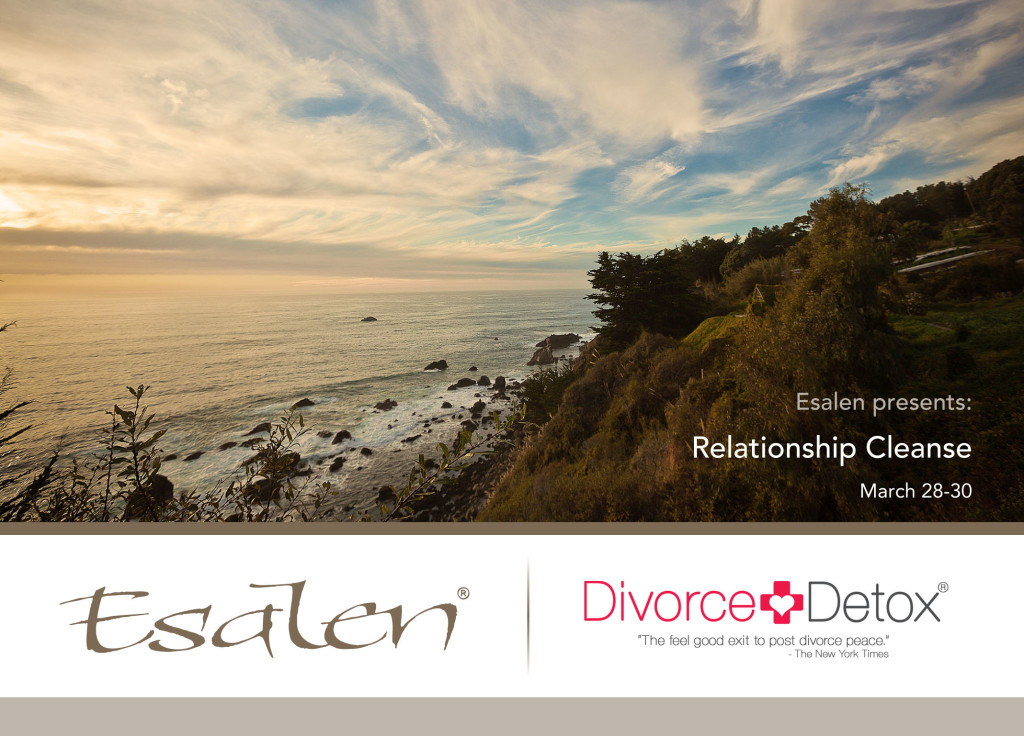 Divorce Detox is proud to present a Relationship Cleanse at the Esalen Institute. Join us, the weekend of March 28, 2014, and explore the possibilities of a new and empowered life. Come gain a deep appreciation for your divorce or breakup at this beautiful retreat center in Big Sur California.
Heal from the past and create a better future while detoxing in one of the most peaceful settings in the world. Discover how to reframe and restart your life with the Divorce Detox self-improvement techniques that have empowered thousands to move on from divorce in a healthy, adaptive way.
This workshop facilitates the opportunity to share personal experiences and hear from members of the opposite sex in a supportive environment, in order to help participants reframe themselves into a life of happiness and self-discovery. Divorce Detox utilizes effective, empirically-based treatments drawn from the fields of psychology, sociology, and the behavioral sciences. Whether you are single, separated, or divorced, our time together will give you the opportunity to learn valuable skills to restart your life.