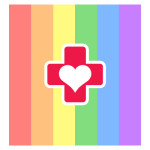 Using the proprietary programs of Divorce Detox, this group workshop is dedicated to assisting gay men in relationship recovery. Whether you've been single, in a long term relationship, or through many relationships, this group is for you. Focusing on relationship recovery, this program is geared specifically to gay men and relationships.
Come detox from the past and be prepared for the future. Learn tips for happiness and relationship success with other gay men in a friendly, centrally located space.
Divorce Detox is dedicated to helping others restart their lives. We can help you heal and get over the past in a healthy and adaptive way.
Group Sessions begin May 1 at 7pm in the Divorce Detox Center. The courses continue on Wednesday evenings for six weeks.
For course description please click here.