5 Tips for Part-Time Parenting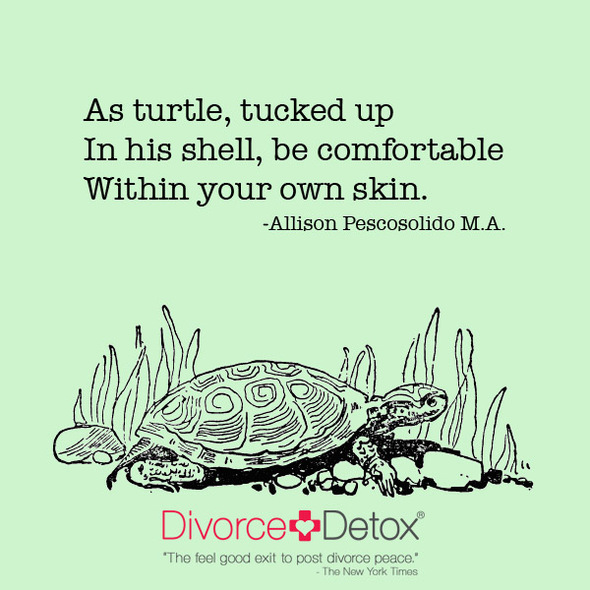 "As Turtle, tucked up in his shell, be comfortable within your own skin."
- Allison Pescosolido M.A.
5 Tips for Part-Time Parenting
Be Consistent with Your Time: You and your children need to have your time together. Value your children by respecting their time with you.

Be a Role Model for Behavior: Act cordially and respectfully with your ex and others. Your behavior will be an example to your children and to other adults. 

Share Parenting: Communicate about your parenting strategies. Update your ex on major issues with the children, even if your parenting styles are completely different. 

Define Your New Normal: Explain the new living situation to your children. Give them assurance and love as you move into a new sense of normal.

Sing Their Praises: Shower your children with love. Sing their praises and encourage them to act and think positively. Show that they can be an instrument of change in their own lives.