5 Tips on How to Handle Shared Real Estate Through Divorce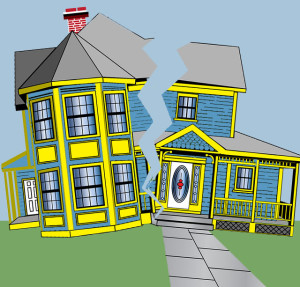 The majority of people buy and sell real estate from a place of emotion. However, it can be tricky to navigate the process when the additional stress of divorce is added to the equation. If you have to sell a home in a divorce or separation it's important to remember these tips for navigating the potentially turbulent waters.
See the Divorce as an Asset
No other transaction during a divorce will get people closer to financial freedom and separation than the sale of property. Take advantage of this springboard into your new life. Get the property sold; take the money and move on. Hopefully everyone involved will be equally motivated to see this as such, so take advantage of your clean slate and move towards happiness.
Agree to Terms in Advance
If at all possible, outline the terms of the sale or transaction in advance so that once those items are met, there is no question as to whether the sale or transaction will move forward. This is a great way to avoid conflict bargaining and last minute deal making that really has nothing to do with the real estate transaction.
Be Helpful.
Working with a divorce situation is different than other real estate deals. You'll do a better job of navigating the situation if you are able to see yourself as being of service to everyone involved.  Remember, the end goal is getting the deal done and moving on as seamlessly as possible. See your agent as a facilitator to a new beginning and a fresh start. Help them help you.
Focus
During a divorce you will need to vent, however your agent is there to assist you in navigating your real estate needs; not to be your coach. When with your agent, try and keep your conversation to your real estate needs. Get a divorce coach to help you navigate through the emotional trauma of your divorce.
Keep parties involved separated
It's often easier in difficult times to speak through your agent instead of talking with your ex. This could save you time making the process more logical and less heated for everyone involved. Go back to point one — this is an emotional time, so the more pressure that can be taken off all parties, the better.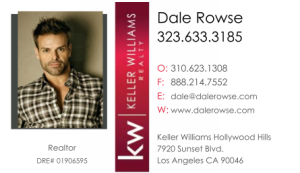 Dale Rowse, DRE #01906595 works with both buyers and sellers in the greater Los Angeles area and has been successfully helping divorcing couples navigate real estate transaction for 10 years. He is located at 7920 Sunset Blvd #100, Los Angeles, CA 90046
Keller Williams Realty
323-633-3185